ENDS TODAY 1/19/18 - ONLY 10 LEFT!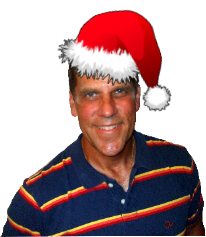 Get 2 updates per month for all of 2018

1 YEAR of Website Updates for

$99 1x!*

Get $600 - $1000 of Updates for 1 LOW Price!


Thank you for your business!


Regular Web Update Price is $40/hr. Get 1 YEAR of Updates in 2018 for 1x $99 Fee.
Even if you only do 2 or 3 updates for the ENTIRE YEAR, you still come out ahead with this deal!
One of the MAJOR INGREDIENTS to having a successful website is KEEPING IT FRESH with updated content! Google LOVES sites that are - what I call - 'Living, Breathing, Websites!' ... meaning updated regularly. Customers love it too!
But updating your website is time consuming if you do it yourself and EXPENSIVE paying someone else to do it for you. 
Since I designed your website, I have a SPECIAL OFFER for YOU: 
*Here's how it works.... For 1 year, starting, January, 2018, you can receive up to 2 web updates (for a total of up to 2 hours time) per month. Each 'update' can contain up to 3 changes/additions each. That means you COULD have up to 36 additions to your site during the year for a ONE TIME $99 per site.
ENDS 1/19/18 ONLY 10 LEFT!!
What you CAN do with your 2 monthly updates:
Add or change a few pictures to a photo gallery;

Add a new page; update/change content;

Change an address;

Change a phone number;

Add a special;

Add a blog; you get the idea.
What's NOT Covered:
New designs or changes to the actual design of your site;

SEO additions and/or updates;

Creation of graphics and/or content (you supply content you want to add);

More than 5 pictures in each update;

Ecommerce additions;

System plugin upgrades;

Consultations on 'what to do'.
Even if you only use 2 or 3 updates for the ENTIRE YEAR, you still come out ahead with this deal!
LOOK! This is an HONEST OFFER to help you with your business and keep your site fresh. I'm grateful to you in choosing me to design your site. I feel like I know each and every one of my customers. I'm looking to help you, and based on what we've done so far with your site, I'm confident I can help you succeed without breaking the bank... for either of us.
DISCLAIMER: Unused updates are not carried over from month to month. I know how insane this offer is, and I'm not looking for people to try and rip me off to cram even more into what I'm offering here. By all means, if you have ANY QUESTIONS on this, please respond to the email I sent you. There are NO REFUNDS. Just honest work to get you to the next level. I have discretion to determine what is and isn't covered on your updates. There may be additional charges if you want more than what is covered in this update offer. Updates are for sites I designed for you, not someone else's design.
IMPORTANT: This offer is for existing web design customers ONLY. If I did NOT design your site that you want updated, this offer is not for you.
Updates can take anywhere from 1 to 5 business days (Monday to Friday, holidays and weekends excluded) to complete, depending on jobs, schedule, and what you're looking to do on the update.
Simply send your updates to me through email.
Here's to making 2018 a MAJOR SUCCESS for you!
 By clicking the order button below, you understand what's covered and what's not. This is NOT an unlimited web update service. Thank you.

Have a Safe and Happy Holiday Season!
May 2018 be prosperous and joyous for you!
Copyright 2018 by McCollum Business Services - 804.405.0459