Cheap Web Design Pro Offers Lowest Prices EVER!
Need an affordable business website design for your small business? Inexpensive packages start at $99. I can create a beautiful custom website for your business, make it mobile friendly, AND optimize your site complete with on page SEO to help you rank higher in the search engines.  Fast.
If your web budget and complete on page SEO budget is under $750 , you probably heard I was a cheap web designer in Richmond, Virginia that gets the job done.
Do I buy 'pre-made themes' and fill in the blanks? No. For EACH client, I actually CREATE a custom website design for YOU. From $99 for most 'Pay Once and Own It' Web Packages .
201st Anniversary Designing Websites
All in One Web Design SEO $599
Complete high end 'I DO EVERYTHING FOR YOU' full service Website Design, Web Hosting, Content Creation, SEO, Promotion, Ad Management, Social Media Management and more is also available for one time and monthly fee schedules. Call 804.405.0459 for details on this and let me know what your needs are.
Spend more time on your business instead of your website? Let me manage it for you.  Tell me what you need!
Do you HAVE a website that's been sitting around with the same old web content and pictures from 3 years ago… and you just can't update it because your designer has DISAPPEARED? Hire me to re-design it! 
---
See Current BEST Selling Design Specials
Since I built my first web site in 1994, I continue to work directly with businesses to create quality websites and effective SEO at affordable prices….with QUICK turnaround! From budget website design to $5 monthly web hosting, updating your web site, complete SEO, Promotion, Facebook to Twitter to Google+, Logo and Graphic Design, to Consulting to full service web management, I can help you establish an effective presence on the internet.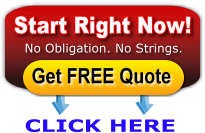 Call 804.405.0459
Let's discuss your project!