Hosting Fees are a FACT of doing Business online! Let Me Help...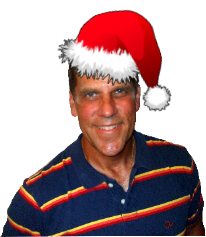 LAST CHANCE FIRESALE! Here's My BEST HOSTING OFFER EVER...

GET FREE LIFETIME HOSTING

$99 1x!

Thank you for your business!


Regular hosting price is $60 per year. Make ONE $99 payment and never pay hosting fees again!*
You are already hosting your website on our Hostgator servers and paying $60 per year. I'm offering you a chance to PAY ONCE at $99 and get LIFETIME HOSTING extended for your current domain(s).
It's really that simple!
*Here's how it works.... You will never have to pay additional hosting fees as long as your domain remains active and in your name (meaning, if you sell your business and domain to someone else 2 years from now, the new owners do not get free hosting). Non transferable.
If hosting more than one domain with us, offer is for EACH domain separately. Offer limited to current space your current plan offers.
The only time you would need to pay more in hosting is if you need more space than your current plan allows. Extra space, if ever needed, will be charged at $60 per 1000 MB per year.
Oh... by the way, I've been hosting websites since 1998 and I do plan to be around awhile ! :-)

Have a GREAT Day!
Save MONEY with this LIFETIME Hosting Offer!
Copyright 2018 by McCollum Business Services - 804.405.0459