FREE Responsive Web Page Design  
*You simply pay $60 Hosting. That's IT!

NO MORE EXCUSES!
Are you a NEW business looking to get your place on the web?
Maybe you're a small business owner who has been THINKING for years about finally getting a website and decided this is the year to get SOMETHING up?
Maybe you have NO IDEA 'what' to say on your website and gave up on getting one.
Maybe you're a 'do it yourselfer' and tried to learn those 'simple' web builders and still have nothing to show for it.
Think a new web site design is too expensive and you can't afford it?
I've heard every excuse imaginable from business owners why they just CAN'T GET ON THE WEB! Really?
Time to stop the excuses and at least GET SOMETHING up and running so more people can see what you're all about.
For small business owners, I'm offering a beta run on a new system we're testing to build responsive mobile friendly websites faster and more reliably! These exact same sites will soon be selling for $199 plus hosting!
The MyBizPage web design is FREE. Yes, you DO have to pay $60 year for hosting. And NO, you can't move the site anywhere else to host it. Sorry. 
The idea with this billboard type website offer is for you to get SOMETHING up until you can decide on the next step of building a more complete, effective website for your business.
I'll ALWAYS tell business owners that a 5 page web site should be the MINIMUM you should have in order to have a good chance at success on the web. Our 5 Page All in One Special is the best web design deal available.
When you're ready to spend more time on putting together a better website, look into it. If you're not ready for that and need SOMETHING up right away, keep reading and check out the examples...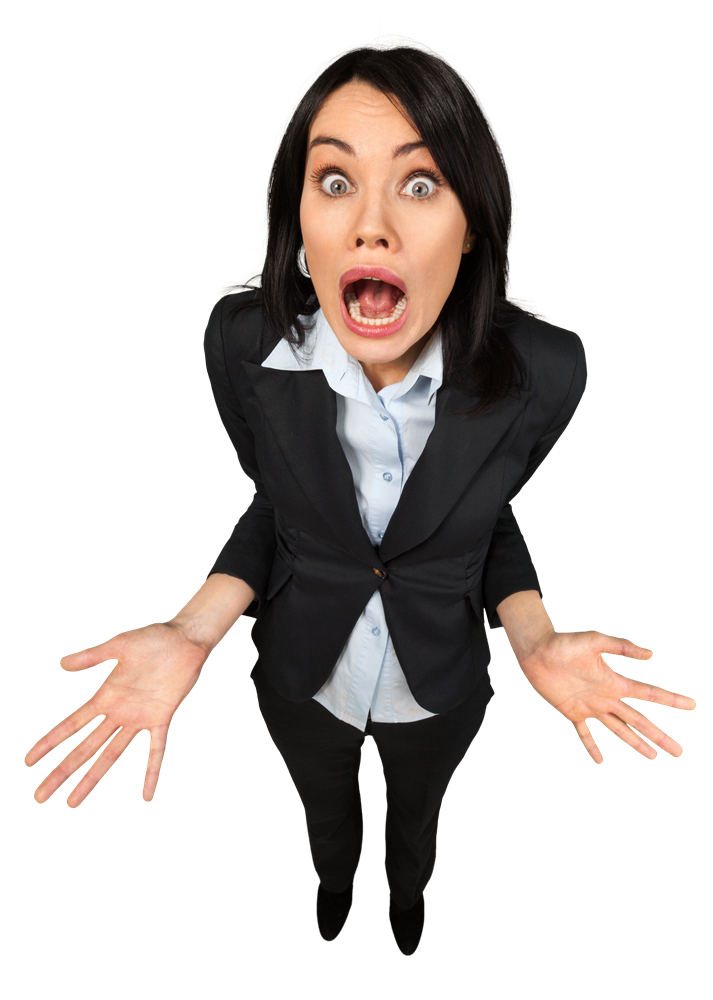 FREE Web Page Design - What You Get:
Stunning Professional Design Local Business Website
One Page Responsive HTML Design - NOT Wordpress
3 Tabs and Phone Number at Top
"Who We Are" or "About Us" Tab
"What We Offer" or "Services" Tab
Contact Form to Connect With Customers
Hosting Includes 1 POP Email Account
Choose ONE from the FREE Web Design Demos below
To get started, click to take a look at each of the free responsive design demos below. These are exact demos of what your site will look like, except with your name, logo, phone number, main picture, and content information. Make sure you also view these on a smartphone or tablet to see how they look on mobile devices.

Choose one of these for your new web site!
This Deal is NOT for Everybody. - MUST READ.
This FREE Web Page offer is for those small businesses who NEED to have a professional web presence NOW, but haven't the budget to hire a web design firm, nor the time it takes to THINK about all that goes into building a site.
These are for owners who've been 'thinking' about getting their business on the web for years, and keep putting it off... who are basically looking for a 'business card' on the web to get their message across in a professional and modern style.
The design is pretty much done for you. Simply supply your domain name, a logo (if you have one), a picture, and some basic info, and you can be up and running in as little as 24 Hours and not have to touch your site again until you are ready to upgrade to a more complete business site!
This is PERFECT for businesses to get SOMETHING professional about your business on the web quickly and affordably. The fact that these sites are 'responsive' (mobile friendly) already makes this at LEAST a $300 value and are unlike anything else we've ever done. Built for speed and performance as HTML sites instead of the normal Wordpress sites we build.
The design is free. You are paying a yearly hosting fee of $60. (Hey, I'm not THAT stupid to give EVERYTHING away FREE:-) These sites are not intended to last a lifetime and never be updated. You should eventually upgrade your site.
These sites are NOT customizable other than exchanging content with yours. You can't add anything else that you do not see on the demo. If you want to add ANYTHING that is not included, choose some other package. This is NOT the package for you.
While this is a great start to getting on the web, I'll tell anyone and everyone, that a small business should have AT LEAST a 5 page website that is updated regularly to have any real 'chance' of success on the web.
If you are a marketer trying to flood traffic to this site via any kind of spamming - email, directories, etc. this is not for you.
There are NO REFUNDS with this package. If you are expecting to administer, update, or move THIS site somewhere else, this is NOT AVAILABLE in this package.
Types of Businesses Eligible for This Package:
YES Professional design done for you - choose example
NO Admin access to edit or update site
YES Can use your own logo and picture
NO Customizations - site will look like template example
YES You provide content to replace demo content
NO Outside Hosting - site must be hosted here
YES $60 Yearly hosting fee
NO Spamming of any kind allowed
YES Site is mobile friendly and responsive
NO Site is NOT optimized for search engine rankings
Absolutely LIMITED to First 30 Customers!
5 Steps To Getting Your Design DONE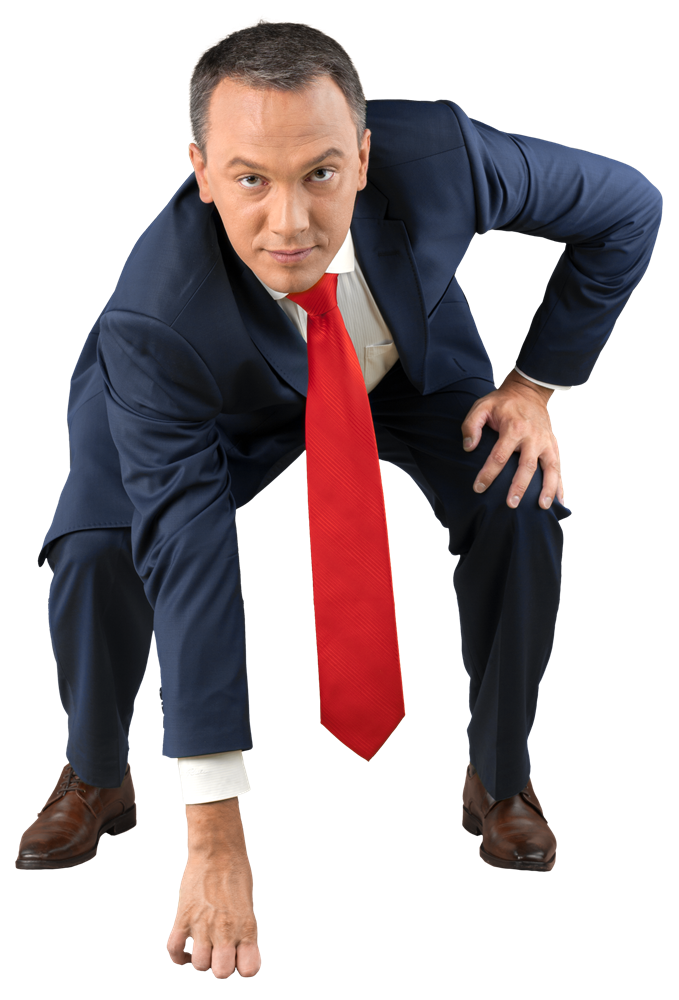 1 - Make sure you have a domain name
2 - Choose ONE of the 6 Design Demos
3 - Place the design order
4 - Provide your info on the 'info page' you'll be taken to after the order to provide your Domain Name, Logo (if you have one), Company slogan or mission statement, Business address, Phone number, and Email address, Content for 3 sections and 1 picture
5 - Enjoy your new website!
Frequently Asked Questions & Answers
Is this a Wordpress site?

While we LOVE Wordpress and build 99% of sites on this platform, the MyBizPage site is a php html driven site built for SPEED!

Can I make changes to design and content?
No. This is strictly a beginner web site to get your business on the web quickly. If you need more, you can upgrade later.

Is the site search engine friendly?
While the site will eventually get indexed in search engines, no optimization is done that would help your site rank high anywhere near the top.
Can I use my own hosting company?
No. The only way this offer can be made is to have it hosted on our Hostgator servers. If you insist on having your own hosting, this offer is not for you.


How can you only charge $60? What's the catch?
Since we've never tried a deal like this, it's a LIMITED TIME OFFER to test if this method can work for us. The 'catch' is to AT LEAST get you started on the web, and - if you like what we offer - we hope you to a better design package.

Do you offer refunds if I don't like my site?
Because you are seeing, choosing, and testing out an example version of your site before you purchase, NO Refunds are given once order is received. You may terminate site at any time during the year it is hosted, however, no refund will be given.

Do you offer Hosting Support?
Our uptime on our servers are rated above 99%. but should there ever be a hosting issue, you can contact us via email and have our support team resolve your issue. Average response time is 24-48 hours.

Do I get an email address with this package?
You can have 1 POP email address and input our email settings into mail program such as Outlook or Thunderbird, or mobile device. For $10yr additional fee, you can opt to 'forward' all email to any email address you choose.

NO PHONE CALLS
If you have any questions that are not covered here, please use the form below. NO Phone Calls.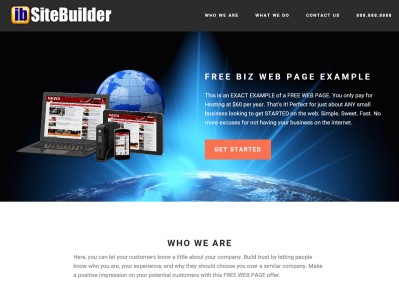 Absolutely LIMITED to First 30 Customers!
Remember, this is a beta run on a limited time offer. The price WILL go up to $199 soon.
Copyright 2017 - McCollum Business Services - All Rights Reserved