Web Design Specials – $99 to $599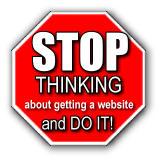 Web Design Prices in Richmond Just Got Better!
If you've been 'thinking' about getting a small business web design for your business, STOP THINKING about it and DO IT TODAY while I'm still doing these $99 to $599 budget web designs that YOU OWN! If you're a business, having a presence on the internet is not only a neat idea but paramount to your success. Having a quality presence on the internet, however, can be an expensive proposition. Typical Web Design companies charge by the hour at up to $200 an hour; by the page at up to $500 per page; by the job at up to $10 – $20k and more; by the month at $50 to $1500 a month and more. Hey. It's YOUR business! What you put into it is up to you. One thing's for sure. It ALL starts with a web site. Every business needs a website design as a 'home base' for the dispensing important information that a potential client can obtain instantly.
Try our slideshow creator at Animoto.
Why Am I Practically Giving Away Web Design Services While Others Charge 5 – 10x as Much?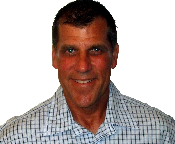 Selfishly, it's about VOLUME! –   I've set my prices this low so I'll stay busy! I work fast to get paid fast.  I don't charge $3000 for a 10 page site like some others do, so I don't get to hang around a lot wasting time. I enjoy working quickly and intensely. I like having everything in front of me when I'm on a web design project. Once I'm into the project, I like to work straight through until completion. Making the client happy is #1, and there's nothing like the rush of having someone thrilled with something I helped create…. On to the next job to try and get the same 'rush' again!
Let's get your site done…TODAY!  There is no charge for the initial 15 minute consultation whether by phone or in person (if you are local to Richmond, Va). Since every bit of communication can be done via email or phone, you can live anywhere in the US and I can still get your web site done today!
CALL 804.405.0459
IMPORTANT INFO: It's a TEAM EFFORT in getting your site up and running! Make sure you understand that your help will be needed in getting me all of the needed content info. Please follow the outline below before ordering one of our SPECIAL WEB Packages.

Click each step below for more detailed info
STOP THINKING About Getting A Website and Get it DONE!
For Free 15 Minute Consultation Call Me
804.405.0459
Eliminate the "it's too expensive" argument and get on the internet TODAY with one of these  Special Package deals:
Ready to Begin?
3pg Basic $99  |  5pg Design-SEO- Mobile $399  |  10pg Design-SEO-Mobile $599